FO BANNERS MADE BY
supremacy_born
This journal isn't flocked, per se... but the default setting of all entries is friends only. If I think about it after I post it, I'll unlock SOME things (mostly fic and trivial shit) but for the most part, I don't really. My friending policy is pretty simple. I'm awesome, you're awesome, let's be friends.
My stamps!
HP-RELATED
Over at
platform_934
I was sorted into
At
hh_stamping
I was stamped as: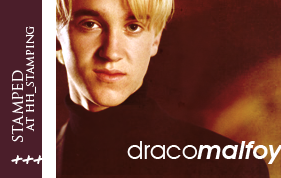 AND
OTHER
at
gleestamps
at
bsc_stamped
at
I'll be getting more stamps, for sure, and this will continually be updated. XD
I'm fairly new to stamping comms and the like, but I shall do this anyway!
An excerpt from my NaNo Novel.
I CAN'T.
I. WHAT DO I DO?!
Which Fic Should I Write?
Were The World Mine- Jonathon/Timothy
Glee/WtWM crossover(same pairings)
Original shapeshifter fic (least likely to hit 50,000)
Which of these foods should fuel my next month
OH MY GOD I GAVE UP ON MY FORMER NANO IDEA.
Asher Brown.
Billy Lucas.
Seth Walsh.
Tyler Clementi.
Felix Sacco.
Raymond Chase.
Harrison Chase-Brown.
Cody Barker.
Caleb Nolt.

That's nine teenagers. Nine kids with a future, with a life ahead of them. Nine people who could've made an impact on the world.

That's nine people, dead. Nine dead in the last 30 days. Nine dead in the last 30 days because they committed suicide because people bullied them for being gay.

How many people have to die before the world wakes up?



She doesn't want to lose you, but if that's the price to keep you, she doesn't think she can.
Rosa M. Adams is tired of feeling insecure, tired of being made to feel like her feelings aren't important, and tired of being the third/fourth/fifth wheel in your show. And she's done. She deserves a friend who can be there when she's happy, when she's excited, AND when she's sad, when she's freaking out, when she's jealous. She deserves someone who will be there through the thick and the thin, through everything. She hopes they make you happy.
inception_land
's "THE KICK" challenge
Arthur tells me that the secrete too Je Ne Regrette Rien's usefulness as a kick song lies in it's 12-8 time singature and that delightful orchestrul creshendo. Knowing that, I have to question why ecxactly the man chose the sparrow in the frist place. Then again, I shouldnt be surprised 2 know that Arthur, delightful spesimen of ennui taht he is, picked a song older than all are parents to guide us out of are dreams. Hencefourth, the kick song shall be "Never Tear Us Apart," by that delightful group of Ozzies, INXS. There's a saxofone creschendo that is more than suficient for our kicking needs.
For